What We Offer
Discover our ameneties
Family rooms
We have decent air conditioned family rooms with river facing balcony and occupancy of 2 adults and 1 child.
Water sports activities
Water sports and fun activities are available for guests on the nearby beach in the vicinity with fishing area
Parking
Parking space is available for the guests to park their vehicles during their stay in the holiday home.
Daily housekeeping
Guests are provided with daily housekeeping services in their rooms with dry cleaning if required.
Laundry
Laundry service is available for guests to clean and wash their private clothes which is paid service.
Pickup & Drop
We provide pick up and drop transport service to guests to or from the airport which is paid service.
How We Help You
Our Rooms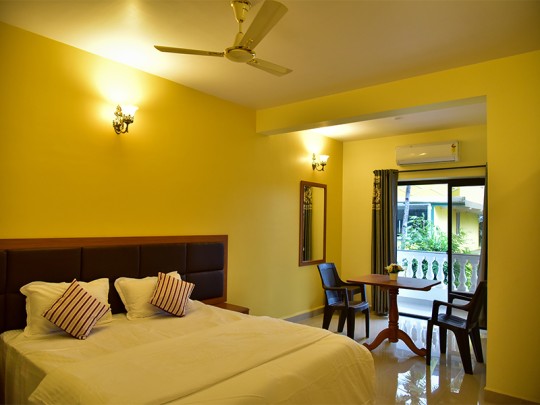 Double Room
The rooms at Valeria's holiday home are air-conditioned, non-smoking family rooms with TV and river view from the room balcony.
Occupancy
3 people
Stay Duration
1 night
Price
Rs.2500
Rs.2950
It is nice property in south Goa I had already stay that place. With the family suitable hotel. Good service. Mr. Jonsan take care all part

Krishan Kumar Sharma
Wow this was fantastic we enjoyed full with luxurious room . Supportive staff and Mr Johnson a nice person

Ram Mohan Singh
Excellent place. Spacious, good view, superb hospitality and perfect for couples as well as families

Deep Raj
One of the best hotels in south goa with such a friendly staff, neat and clean rooms, toilets in affordable price.

Krishna Kumar
Very good home. Comfortable. Clean. The service is very very good. In a very good lane and very beautiful

Khushboo Katheria
We luved our stay there... very good hospitality by Mr John and his wife ... Very well maintained rooms ..... we felt like home.
Krupa Rangaraj